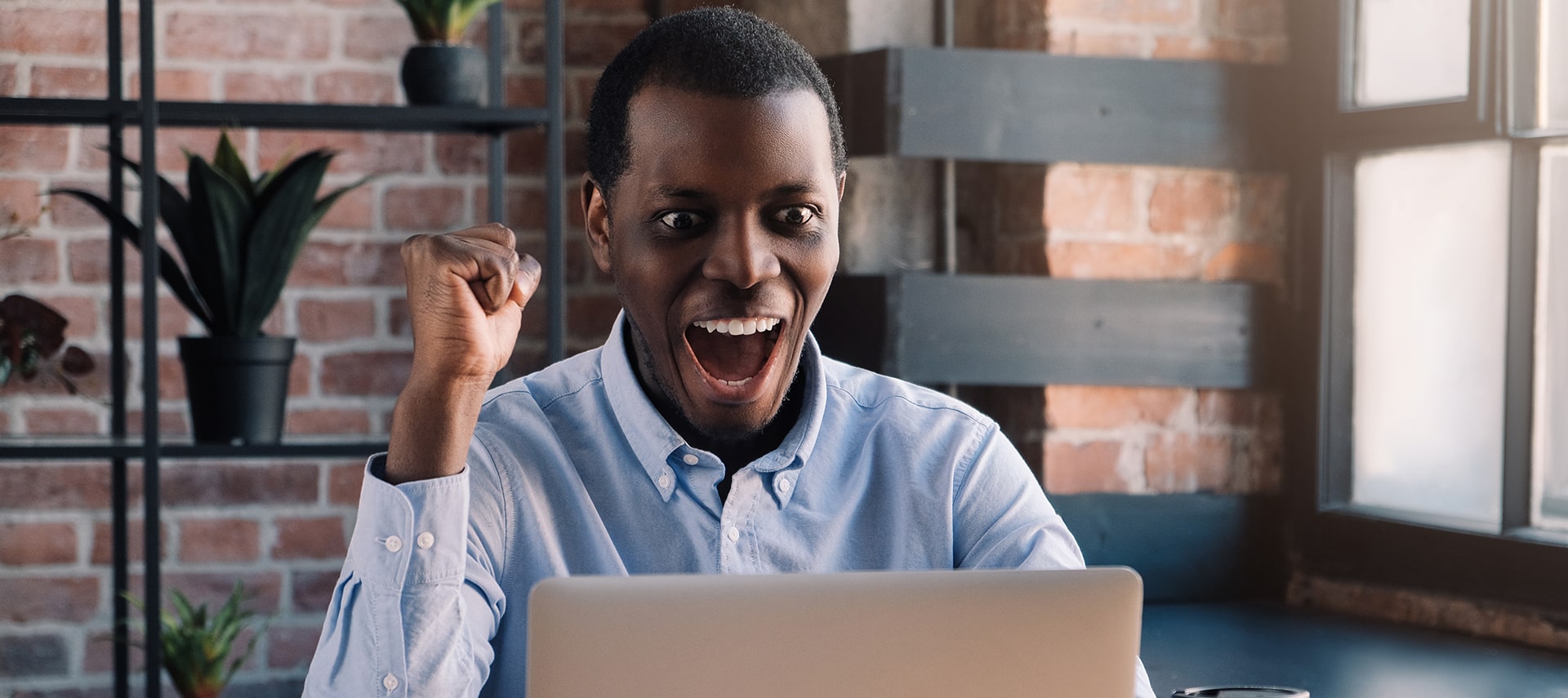 Get Higher Paying Gigs With A Better Speaker Website
No matter how you're building your public speaking career, having a strong website for your business will help you book higher paying gigs more consistently.
You don't need to have a fancy multi-level site with UI Design and specialized coding to build trust and book more gigs. It doesn't need to be complicated. But it should exist, and it should look good.
If you're not yet in a position to hire someone to build a website for you, there are a number of platforms that come with easy-to-use templates and plug-ins for building beautiful websites. These allow for pro-level DIY websites that require very little effort and zero understanding of design.
Because at the end of the day, if you want to land higher-paying speaking gigs, you want your website to look like you're worth that price tag! So whether your personal website needs a refresh or you need to build a website from scratch, this blog will tell you what you need to include to make a "better" website that will inspire trust and get you booked more often.
Who Are You Talking To?
Your website has one goal: to get people to hire you.
Which people? That's up to you, and it's important you get clear on your expertise. Do you want to emcee live events? Do you want to be a keynote speaker for wellness conferences? Do you want to do seminars for small business owners? Do you want to sell products?
Who your specific audience is will drive all the messaging on your website. That means you need to have clarity about what problem your target audience is experiencing and how you help them overcome it. Your speaking is the solution.
Your goal is to make your audience so crystal-clear that any meeting planner can look at it and know immediately if you're the right speaker for their group.
You can't forget that while your speaking audience might be "real estate agents looking to sell more," your website's audience is going to be the event planners who are booking you. The information on your website should make them feel confident they're headed in the right direction.
And then…you can give them even more confidence with social proof.
Where's Your Social Proof?
Social proof is how you win trust and credibility.Event planners are more likely to hire you if they can see testimonials of real experiences from past audiences or other planners. They want to know others like them have hired you with no regrets, and that other audiences have heard you and loved it.
The impact that social proof has on consumer decision-making is significant. If you examine your own online shopping habits, these statistics should come as no surprise:
87%

of buying decisions begin with research conducted online

92%

of consumers trust non-paid recommendations over any other advertising method
The average consumer

reads 10 online reviews

before making a purchase decision
Social proof can (and should!) include things like testimonials, brand logos, client names, quotes and even a calendar of events that shows how in-demand you are. What all these elements show is that you're tried-and-tested, you're worth your fee, and they won't regret it.
Whatever social proof you choose to share should be displayed prominently throughout your website. Even if you have a dedicated page for "testimonials" you should include the best pull quotes on every page. That means not sticking an entire paragraph at the top of your homepage, but rather using a short, succinct line or even just a couple of words from some of your best testimonials.
Are you "Showing" or Just "Telling"?
Your website is for "show and tell," but before the tell comes the show. The truth is, most people skim, reading only 20% of the words on a webpage.
That's why it's so important your website looks good. You need to "show" your value in addition to "telling" all about it. You do that by including prominent headlines, bolded words, and of course, pictures and videos.
But don't just throw up photos because you have them — you want to use the best. The "best" images show how you're unique, they show the audience engaged, and most importantly, they demonstrate that "aint your first rodeo." A lot of speakers accomplish this with a demo reel. Like, social proof, a demo reel provides direct evidence of your skills and style. It shows that you are a good speaker, that the audience is engaged, and that you know what you're doing.
You'll also want to display photos and video footage of you speaking in the most appropriate setting. Whether that's appearing in front of a large crowd or coaching in a more intimate environment.
In Closing...
Marketing yourself is a huge part of building a career as a successful public speaker. And your website is one of the most valuable marketing assets you have (in addition to your social media!). Don't neglect it! If leveraged well, it can become one of your key drivers of new speaking events and referrals.
To learn more about how to create a better speaker website, check out our 30-minute Speakernomics podcast episode "Websites That Work with Kristin Pearson."