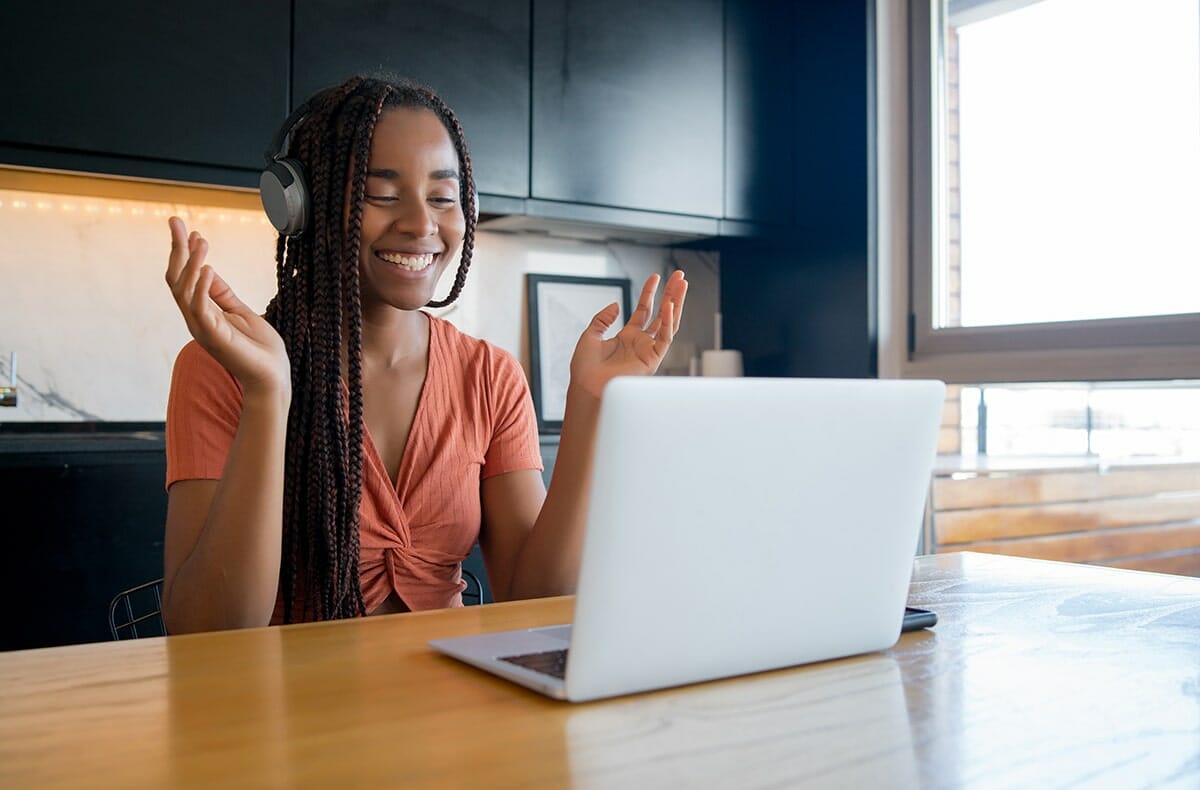 How To Effectively Use Social Media To Build Your Speaking Business
Using social media to grow your business isn't "new" news by any means. Recent data shows 75% of marketers say their social marketing efforts have increased traffic and exposure for their business.
And with 55% of B2B buyers (i.e. event planners and organizers) relying on social media to find out more information about you, it's vital you learn how to effectively leverage it as a lead-generating tool to grow your speaking business.
Optimize Your Social Media Profiles
For platforms that allow you to create a "Business Page," such as Facebook, Instagram, or Twitter, make sure you choose the business option.
But regardless of which platform you're using, be sure your profile lists "public speaker." You need to make sure you can be found when event planners and organizers are searching for public speakers.
More importantly, include keywords that call out your specific expertise. This is especially important to integrate into profile sections like your job description and summary.
Another way to optimize your social media profile is to be sure you include video clips of you speaking. Event planners and organizers are much more likely to reach out if they have first seen you in action.
Better yet, if you have a speaker reel, share that. On Facebook, you can make it your "featured video;" on LinkedIn, it can go right under your summary. Or if you don't have a speaker reel yet, embed a couple of videos in this section instead.
Use Social to Let Others Brag About You
Social proof is one of the strongest ways to convince someone to hire you.
A survey from 2019 shows that "9 out of 10 people said they trust what a customer says about a business more than what that business says about itself." Another survey shows "72% of consumers will take action only after reading a positive review."
Those are some pretty convincing numbers about the power of testimonials.
So, following every speaking engagement, send the event planner or whoever booked you, a LinkedIn recommendation request. Having recommendations on LinkedIn means it will be one of the first things people see when looking at your profile.
If you want to expand your testimonial reach, create a templated email or text you can send to planners or participants following any speaking engagement.
Pro tip: Ask them to record a short video on their smartphone and send it to you. To take it even further, at the event, ask if you can record them using your own phone. This is a great way to get a collection of 20- to 30-second video testimonials you can share on social media.
Video testimonials are powerful and algorithms on social media favor sharing videos, so they tend to get more views!
Even if the testimonials you share don't get a lot of likes, shares or other action, they are still important to have on your social pages. They will always help to build your validity in the market.
Leverage Targeted Ads
Facebook and LinkedIn allow you to create ads to target specific groups, including meeting planners and organizers and your target audiences.
You can create promotional ads that are shown only to the audience you want to target. Say you only want to target "event planners," you can craft the message to speak directly to their pain points or to highlight the special benefits you deliver.
The key here is what your ads drive traffic to.
Because once someone clicks on your ad, they will be sent somewhere, so it's imperative you have a landing page, website, podcast page or blog page that represents you.
This brings us to our next tip: create relevant content!
Create & Share Valuable Content
The most important part of any social media participation is that you're providing engaging, industry-related content.
Creating "good" content on any platform is going to help you leverage your audience's attention and engagement. The power of good content allows you to:
Be the expert and own the space
Demonstrate your value
Create meaningful dialogue with your audience
Reach a variety of audience segments with a single post
Remember, people don't want to be sold all the time. They want content they can relate to.
Valuable content that they can apply to their lives is the best way to start.
Share detailed tips on how your knowledge can help them in the form of links to blog posts, podcasts, webinars, infographics, polls, and quizzes.
And whenever possible, differentiate your content for each platform.
If using Instagram, make sure you have visually pleasing images or infographics. For LinkedIn, you'll want to use long posts. For Facebook, videos are king, and for Twitter, short announcements are best.
Even if they are delivering the same message, slightly changing your posts to fit each platform will provide better results and have more people paying attention, engaging with you, and asking for more.
If you want to learn more about creating valuable content, check out our Speakernomics podcast episode: "Content people care about with Erin King"
Use Social Media for Research
Social media is also one of the best research tools for finding speaking gigs. Last week, we outlined "7 Ways to Find & Consistently Get Paid Speaking Gigs," and the first three tips included using social media for research. Read the post above to review those tips in detail.
Here's the short-and-sweet of what you'll find:
Use hashtags to find more events and conferences
Follow Event planners and the people that they follow
Follow other successful speakers
Create your own hashtags that you can repeatedly use with your videos and posts.
The beauty of using social media to grow your speaking business is that the variety of platforms allow you to expand the reach of your efforts. If you follow the tips above, you will increase your exposure and effectively build your public speaking brand.