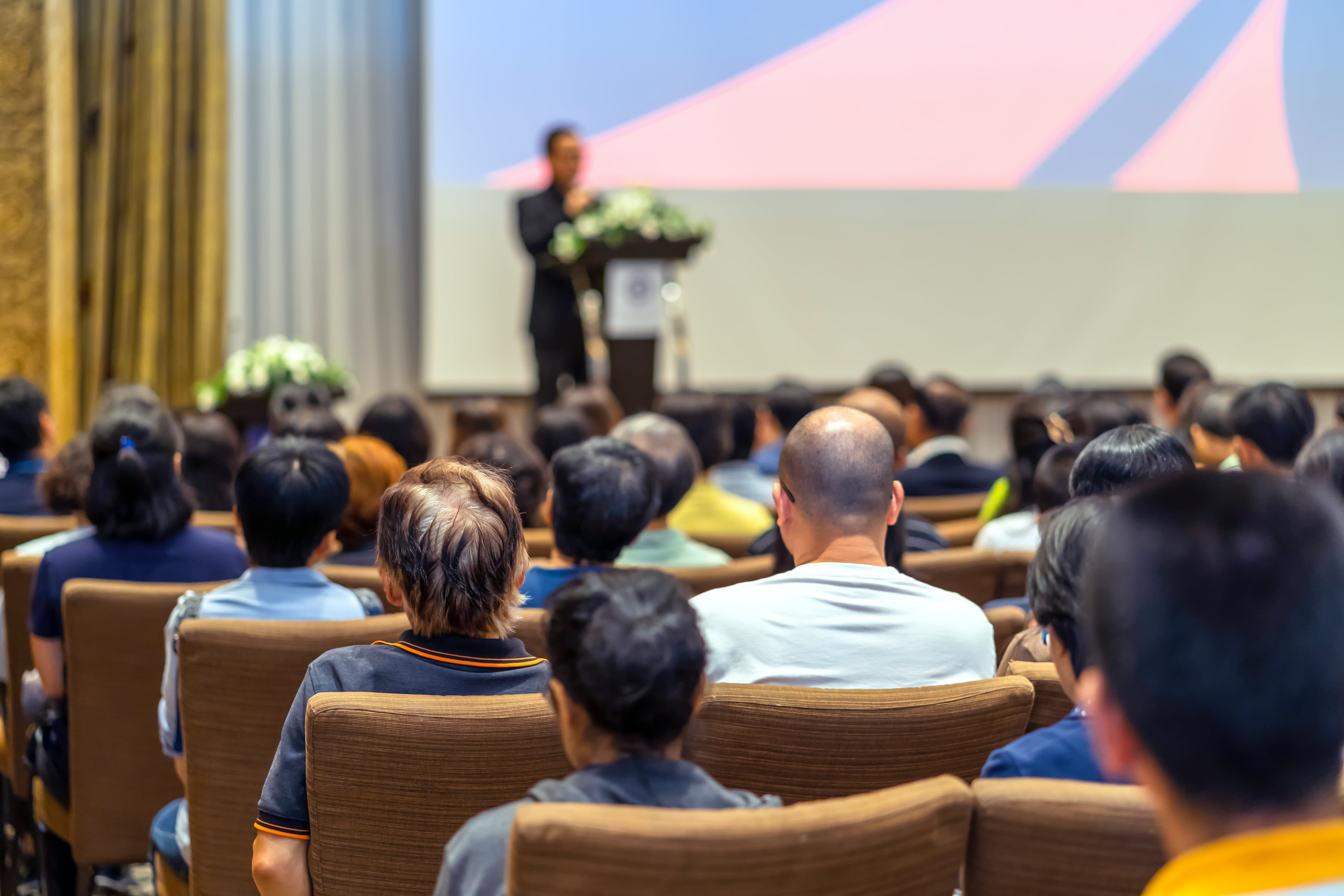 How to Find Paid Speaking Opportunities In the College Market
Whether you're new to professional speaking or a seasoned veteran, finding paid speaking opportunities is the biggest challenge you face.
A lot of solid advice exists out there (we ourselves have a fantastic blog article with 7 tips to find paid speaking gigs), but most resources provide general techniques that can be applied to any industry. For more success, we recommend you narrow your scope by industry or topic.
To support that focused approach, we're going to be sharing a series of in-depth blogs to help you find paid speaking opportunities by industry! This week, we're talking all about the college market.
Colleges are a great vertical for professional speakers. But if you're not sure how to navigate this very specific market, you might fail to reap all the benefits it has to offer. Here we share insights on how to best navigate the college market and find the best paid speaking opportunities.
Know Who You're Working With
In the college space, you will be working with, hired by, and talking to college students. If that doesn't sound fun to you, then you should consider another industry!
When it comes to event planning on college campuses, the ones who will be booking the speakers are students. With some universities, there may be staff members who help guide them, but often it's the students making the final decision.
According to David Stollman, founder of CAMPUSPEAK, they've seen this increase over the last seven years, "More and more, it's the students making the decisions, it's the students reaching out to us, and it's even students who are signing the contracts."
How to reach those decision-makers? A lot of programming happens through the "Campus Activities" department, but don't limit yourself to just that! Colleges and universities are their own cities with many different departments. Drilling down on your specific audience will help you know exactly who to reach out to for the most targeted success.
Start by describing the ideal student sitting in the room listening to your presentation. Who are they? What do they do? What are they involved in? What are the channels you would use to connect with them? Is it athletics? Student organizations? Career services? Resident life?
Create Content Relevant to College Students
Just like with any other industry, you need to focus your content on your audience and make sure it benefits them. So when it comes to college students, what kind of topics should you pitch?
You should focus on your expertise, but remember: it has to be about the development of the students. And more importantly, your topic needs to be relevant. Relevant to the way campuses operate, the programming that they traditionally do and the budgets set aside for that programming. The number one way to get booked for paid speaking opportunities on college campuses is to go where the budget is.
For example, "Leadership" is a fantastic topic for colleges because they tend to have a lot of programming around it. Whereas another very important topic like "Financial Literacy" might help students thrive, but it isn't necessarily a relevant topic that gets booked a lot by colleges.
It's important to navigate what's relevant to colleges, their budgets and their priorities. Below are some example topics Stollman calls out as very relevant for college campuses:
Leadership
Sexual Violence Prevention
Diversity, Equity and Inclusion
Mental Health
Social Justice
Authenticity
Just because you want to speak on a topic that isn't frequently programmed doesn't mean you can't be successful building your business around it. You'll just have to do a little bit more work to find where your topic can really resonate with the student population.
A great way to find out if your content is relevant is to take your topic to those who work with college students. Ask them if it fits into the current college experience or what might need to be tweaked so that it does.
Get Help From an Agency or Association
When it comes to finding paid speaking gigs with colleges, speakers tend to be represented by agencies more so than they are in the corporate market.
Typically, in a university setting, the event organizer position may be held by a student leader for just one year, or sometimes even less. The customer turnover is high. Sometimes the name recognition of an agency can be just the thing that tips the scales in your direction. In addition, if you'd rather have someone else handle the state-by-state paperwork and regulations that can come with working with different universities, an agency, like the aforementioned CAMPUSPEAK, can ease that burden.
There are also a couple of associations that run fairs and conferences to help book entertainment for college campuses: National Association for Campus Activities (NACA) and the Association for the Promotion of Campus Activities (APCA).
In Closing…
As you can see from this article, booking paid speaking gigs in the college market has plenty of nuance! But, if you're aware of your audience and you follow the tips we shared here, you'll be well-equipped to book paid speaking opportunities on any college campus you choose.
Want more advice? Check out the full Speakernomics interview with David Stollman - he shares his insights on exactly what you need to do to excel in the college market.