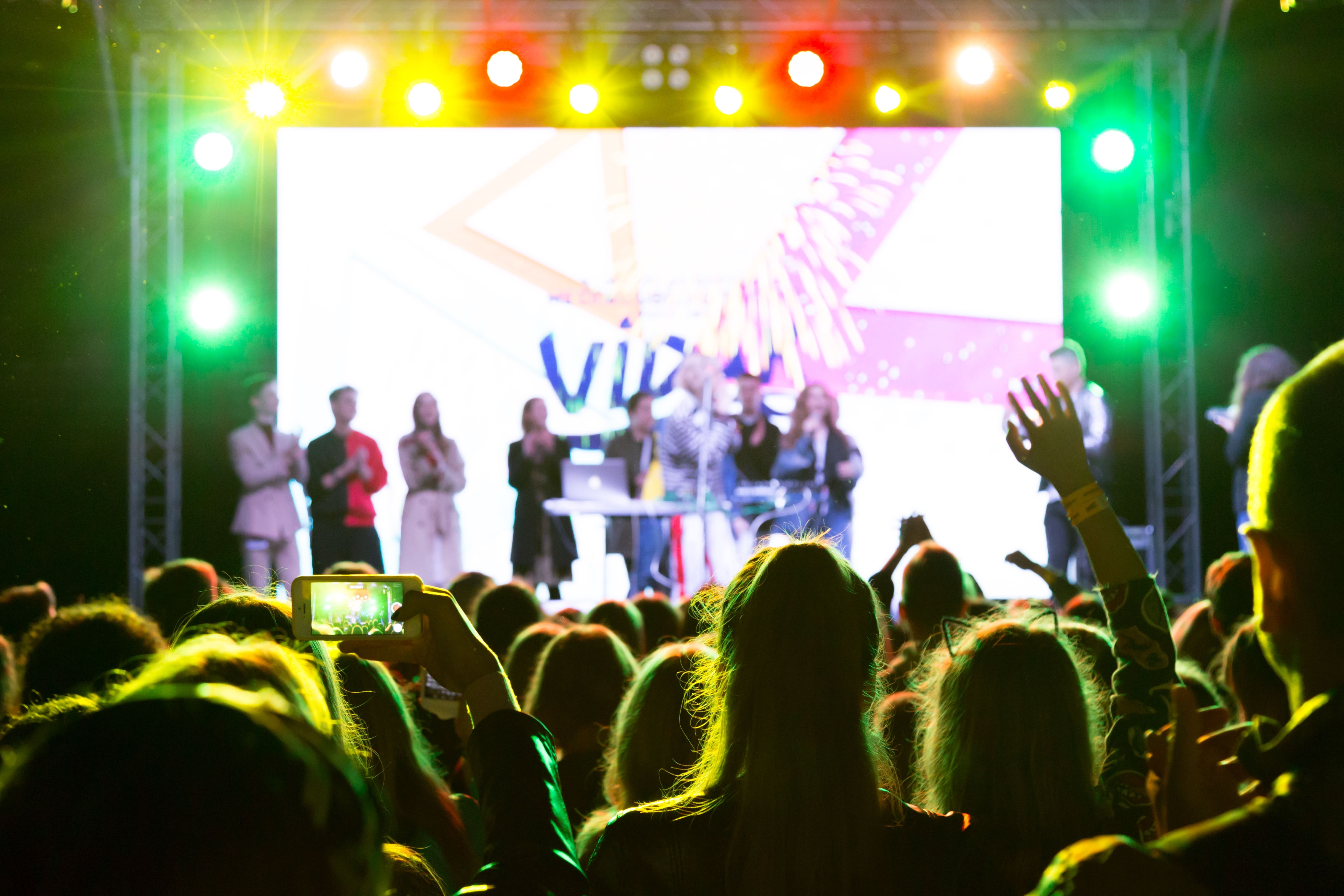 A Professional Emcee's Guide to Paid Speaking Gigs
Every event and conference needs a great emcee. Each one has a different energy with different goals and themes. And a professional emcee is able to direct that energy, keep it up, or bring it down when appropriate.
A good emcee, like a keynote speaker, is able to connect with the audience as they handle intros and outros and fill in the gaps in between presenters. But, a pro emcee can also do so much more. If you're interested in booking more paid speaking gigs as a professional emcee, then you'll want to start by following the tips in today's article.
Many of these tips come from the Be a Better Speaker webinar, "How to Create Massive Value as an Emcee - On Stage and Off" with Jeff Civillico. We can't summarize everything he shared in that invaluable 90-minute masterclass here, but we can give you some highlights of some of his best insights and tips. And for NSA Members, the webinar can be found in your NSA OnDemand account, and is worth a watch after finishing this article!
How to Win More Paid Speaking Gigs as an Emcee
The emcees who are playing at the highest level differentiate themselves for a reason.
You want to demonstrate that you're more than an emcee. Or, if you're not an entertainer, highlight what else you bring to the table. For example, if you host a podcast and are particularly skilled in interviewing and drawing out stories and connections.
Or, you have a particular expertise in a topic. You could differentiate yourself as an emcee who is aligned and associated with certain topics — whether that be finances, social justice or health and wellness.
Where do you demonstrate all of this? Ideally, you can do so in your promo video. And everywhere else. In your Linkedin profile, in conversations with peers, on your website, in sales calls and more. Define what differentiates you and share it.
Set Yourself Up to Exceed Expectations
There is a real opportunity to exceed expectations when it comes to emcees. Many meeting planners and audience members might not be expecting very much from an emcee. A lot might think of the job as just someone in a suit at a podium, reading a script or teleprompter, simply introducing people.
And maybe that is all you do. But, if you do the same amount of planning and prep work as if you were a keynote speaker, and really bring the confidence and polish, you will absolutely blow them away and make a memorable impression.
Another way to set yourself up to exceed expectations as an emcee is to have emergency material prepared of varying lengths. Whether this be a story, an interactive game, or something else up your sleeve. This way, if something goes wrong — there's a technical glitch, a presenter ends 20 minutes early, the next presenter is late — you have what you need to stall the show without anyone in the audience knowing that's what you're doing.
Put in the Prep Work
Another way to exceed expectations is to put in the prep work.
Some meeting planners may have all the info you need ready to go months ahead of the event….but many will not. So when you have the first call with them, let them know what you need, and let them know what you can offer. For example, they may have a show flow ready and set in stone, all you need to do is memorize it. Or, they might be looking for someone experienced to throw out some considerations.
Ask what kind of technology you're working with ahead of time, because that will affect your prep work. If you have a teleprompter, that will make things a bit easier. If you only have a confidence monitor (monitors on the ground) — you're going to have to do a little more work to know the show flow, because you want to reduce the amount of time you're looking down and breaking contact.
Ideally, you memorize as much as possible. This stands out and puts you in line with the keynote speaker and other performers, making the entire experience more seamless. If you do need to read most of your script, just be sure you show more than you tell. What that means is: don't read emotion. When you're saying "I'm so excited," you should be looking around, conveying that excitement.
Jeff Civillico goes into specific techniques for all kinds of emcee scenarios in the webinar we mentioned earlier. If you're watching it in your NSA OnDemand account, go to the 16 minute mark to find these tips directly.
Create Additional Value Throughout the Event
Multi-day events and conferences are some of the paid speaking gigs for emcees. First, they're often annual events and if you can show that you're invaluable, it can become a regular paid opportunity for you. This is a perk that keynote speakers don't always get to enjoy as they often need to be cycled out each year.
Second, because you're consistently in front of people, you often become one of the most well-known faces of the event, which is great marketing in and of itself.
However, these multi-day conferences and events can be stressful for your client, the meeting planner or event coordinator. To become invaluable to them, you want to do everything we've outlined so far to exceed expectations on the stage. But you also want to do so off the stage.
You do that by acting as their partner and asking where you can help, whether that's by setting up some chairs or offering some of your expertise.
This demonstrates that you want their event to be successful, that you are just as invested as they are. If you do that on and off the stage, you can bet by the end of your event or conference, the event planner will be saying to you, "I cannot imagine doing this without you next year."
It's one more thing they don't have to worry about, and they will feel confident next year will be even better. And in the professional emcee world, word-of-mouth is one of the most powerful tools to get more paid speaking gigs.
In Closing…
Want more advice on getting paid speaking gigs as an emcee? If you're a NSA Member, be sure to go to your NSA OnDemand account to watch the entire masterclass by Jeff Civillico. You'll go into a deep dive of everything we covered above, plus you'll learn what technical equipment will help you "wow" audiences, virtual emcee tips, and much more.
For everyone — both members and non-members — you can find more resources on finding paid speaking gigs as an emcee by checking out these two Speakernomics episodes: