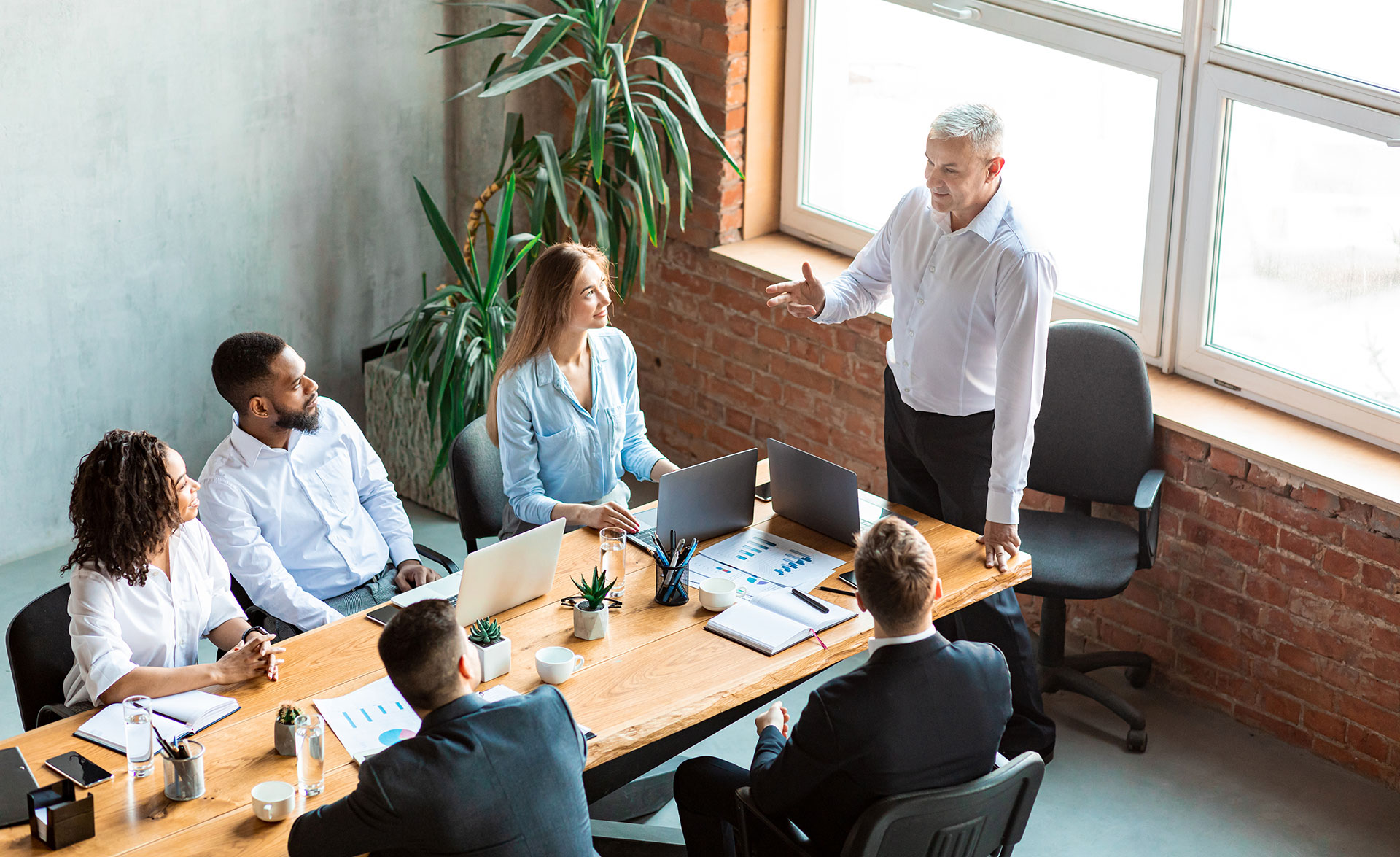 How to Structure Your Speech for Maximum Impact
Your brain is overflowing with amazing ideas and topics for your next speech. You rush to your computer and….
NOTHING.
Your mind draws a big, fat blank!
Sound familiar?
Don't get too frustrated. When it comes time to sit down and write, THOUSANDS of public speakers find themselves staring at an empty screen.
The good news is - there's a simple, fast, and effective method for structuring your speeches.
Read on to learn the ol' reliable framework of structuring a killer speech that will save you time, remove guesswork, and set yourself up for success, before you even step on stage!
Tell Them What You're Going to Tell Them
If you want to deliver a successful speech, you need a powerful opening.
The best way to get your audience engaged and excited for what you're about to talk about is to tell them what's in it for them.
For example, if you're giving a speech on how to boost productivity, you could say something along the lines of…
"In the next 30 minutes, I'm going to give you my 5 best tips on getting more done in less time. After hearing these tips, you'll be amazed at how much you can accomplish in just 24 hours."
Spend some time to flesh out your big idea.
Write down the ONE thing you want your audience to walk away with. And make sure your opening is relevant to this core message.
Also, you need to grab your audience's attention, right away. So, here are 4 powerful attention-grabbers to hook em:
Say a shocking statement to catch your audience off-guard.
Share a popular quote to pique interest or motivate.
Ask a relevant question to engage and involve your audience.
Tell a personal story to build an instant connection.
Just make sure these attention-grabbers are relevant to your speech's premise.
After you've filled in this 1st crucial step of your outline and, written down what you're going to tell your audience…
Tell Them
Tell them what they need to know about your BIG IDEA!
This is where you want to transfer your main idea to the minds of your audience members.
How?
Give them some main points to latch onto! Jot down a few key points (3 is ideal) that relate to, and strengthen, your main idea. But, make sure you don't go overboard. Too many main points will confuse your audience and weaken your message.
Also, you want to structure your key points in a logical order. Each building momentum and further driving home your main message.
By writing down your key sticking points, you'll have an easy time delivering a clear, impactful and engaging speech that holds your audience's attention until the end.
Tell Them What You've Just Told Them
After you've written down your main points, you're going to tell your audience what you've just told them and reiterate why it's important to them.
Write down a brief summary of everything you've written so far.
Make sure you relate your closing statement back to your opening. So, it's one revolving circle, all related to your main idea.
Also, you'll want to come up with an enticing call to action.
Think!
What are the next steps your audience needs to take in order to benefit from everything you just told them?
Make it as easy as possible for them to take action. Write down your CTA in a clear and direct way.
Conclusion
Whether you find speech writing easy or difficult, learning this framework, and putting it to use, can be the difference between a success or a failure on-stage.
Use this proven framework for structuring and writing your speeches. You'll be amazed at how much easier it is to get your thoughts down on paper the next time you write your speech.