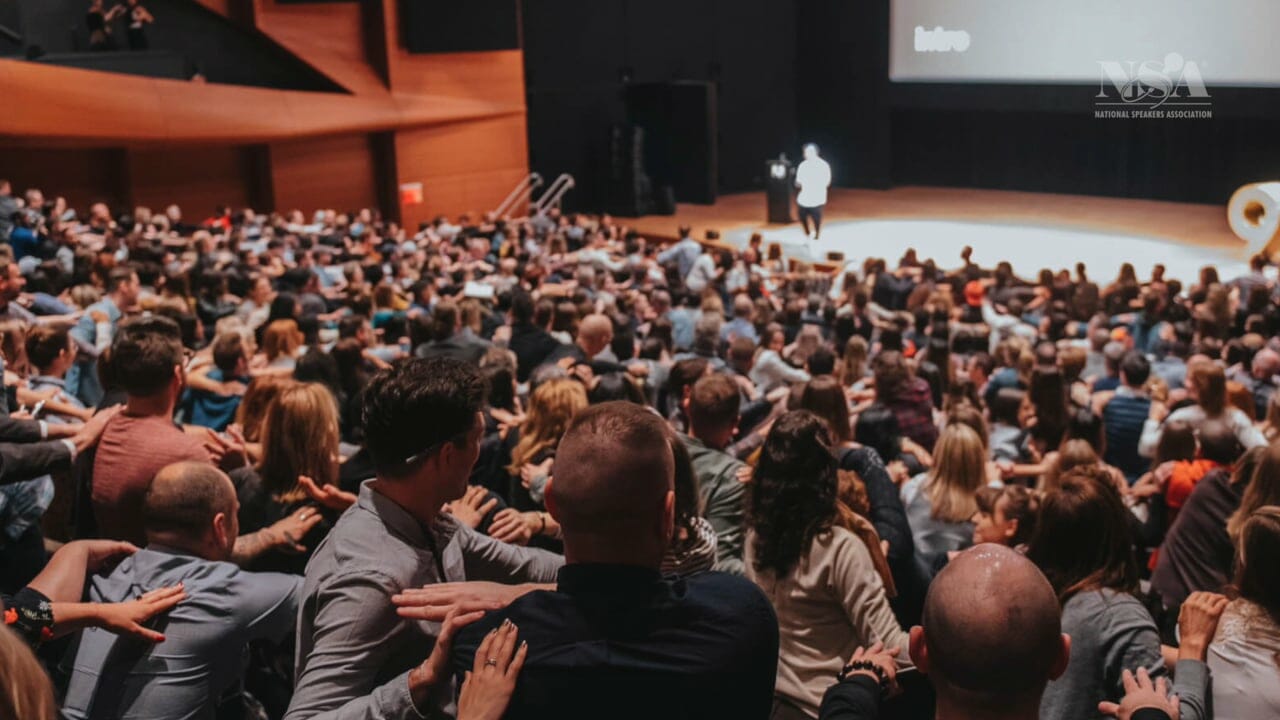 How To Make Any Speech More Memorable
Great speeches occupy the hearts and minds of audiences long after the speaker has stepped off the stage.

Being able to leave a lasting impression is key if your goal as a speaker is to deliver an influential or impactful speech.

However, doing so is no simple task.
There are many components that need to align in order for a speech to have the level of impact that will have people thinking and talking about it for weeks, months, or even years.

To help you deliver a speech that engages your audience and occupies minds, we've compiled a list of a few of the best things you can do to ensure your speech is memorable and impactful.
Tell A Story
There's nothing more gripping than a great story.
Great storytelling makes everything immediately more memorable and engaging. A good story whisks people away and allows them to exercise their imagination.
When you tell a good story, your audience is no longer simply listening. They are actively engaged as it invites them into a different world – your world.
This goes without saying: introduce stories into your speeches. They can be heartwarming, funny, tragic, or relatable. It's up to you.
Be Conversational And Connect
Nothing puts an audience to sleep faster than a dry presentation.

This is why you should approach your speech as if it were a two-way conversation rather than a presentation.

What do we do in a real-life conversation?
We ask questions, we're interactive, we laugh and have fun, and we're lax in our demeanor and way of speaking. Being conversational makes the audience feel like they're part of a fun group discussion rather than a lecture.
Practice picturing yourself giving your speech to a friend or two at a coffee shop and it will surely help get you in the right mindset.

We can easily recall great conversations. But dry presentations? Not so much.
Want access to a treasure trove of knowledge that will help you become a masterful presenter and speaker?
Keep It Focused
As a speaker, there's probably a lot you want to say.
But having too many branching ideas and loading your speech with all your greatest hits will lead to your audience scratching their heads wondering what the whole point of your speech was.
Keep your speech simple and stick to one main overarching point. You can have sub-points, but they should relate to your overall theme.
Listeners will be able to walk away with a clear understanding of what you wanted to communicate if you stay focused.
Be A Bit Of A Comedian
If you can make your audience laugh, then you already hold the key to their hearts.
While it may not be appropriate in every speech, if you can inject humor into your speech, you should absolutely add it to your arsenal.

Laughter is very powerful.

We immediately gravitate towards those who can make us laugh. While your audience may not remember all the details of your speech, they will certainly remember how you made them feel.

If you don't consider yourself a naturally funny person, study how some of the best speakers inject humor into their presentations. Observe the frameworks stand-up comedians use to set up and execute their jokes. It is a skill you can improve by observing and practicing.
"Wow" Them With Facts & Figures
Did you know? The worldwide rate of washing hands after using the bathroom is under 20%?
Pretty disgusting, isn't it?
What are the chances you'll remember this stat? We're willing to bet the chances are fairly high.
That's the power of using interesting facts and numbers. They're a powerful way to hammer home your ideas. Find ways you can inject numbers and facts into your speech for maximum impact.
But it's important to do so sparingly. Overwhelming your audience with numbers can backfire if you aren't judicious about how you use data.
Use Language Everyone Can Understand
A speech isn't a test of your range of vocabulary. It's simply a way to get your ideas and beliefs across.
But you certainly won't get your message across if you confuse your audience. So, keep words and phrases simple.
Stay away from industry jargon and overly complex terms. If you confuse your audience, you lose your audience. Keeping an audience engaged is all about keeping things simple, remember that.
Whether you're a paid keynote speaker, speaking at a company event, or giving a graduation speech, these tips will help maximize your impact. Try to incorporate as many of these best practices into your next speech and you're sure to have something that will leave an imprint on the hearts and minds of your audience.
Want access to a treasure trove of knowledge that will help you become a masterful presenter and speaker?