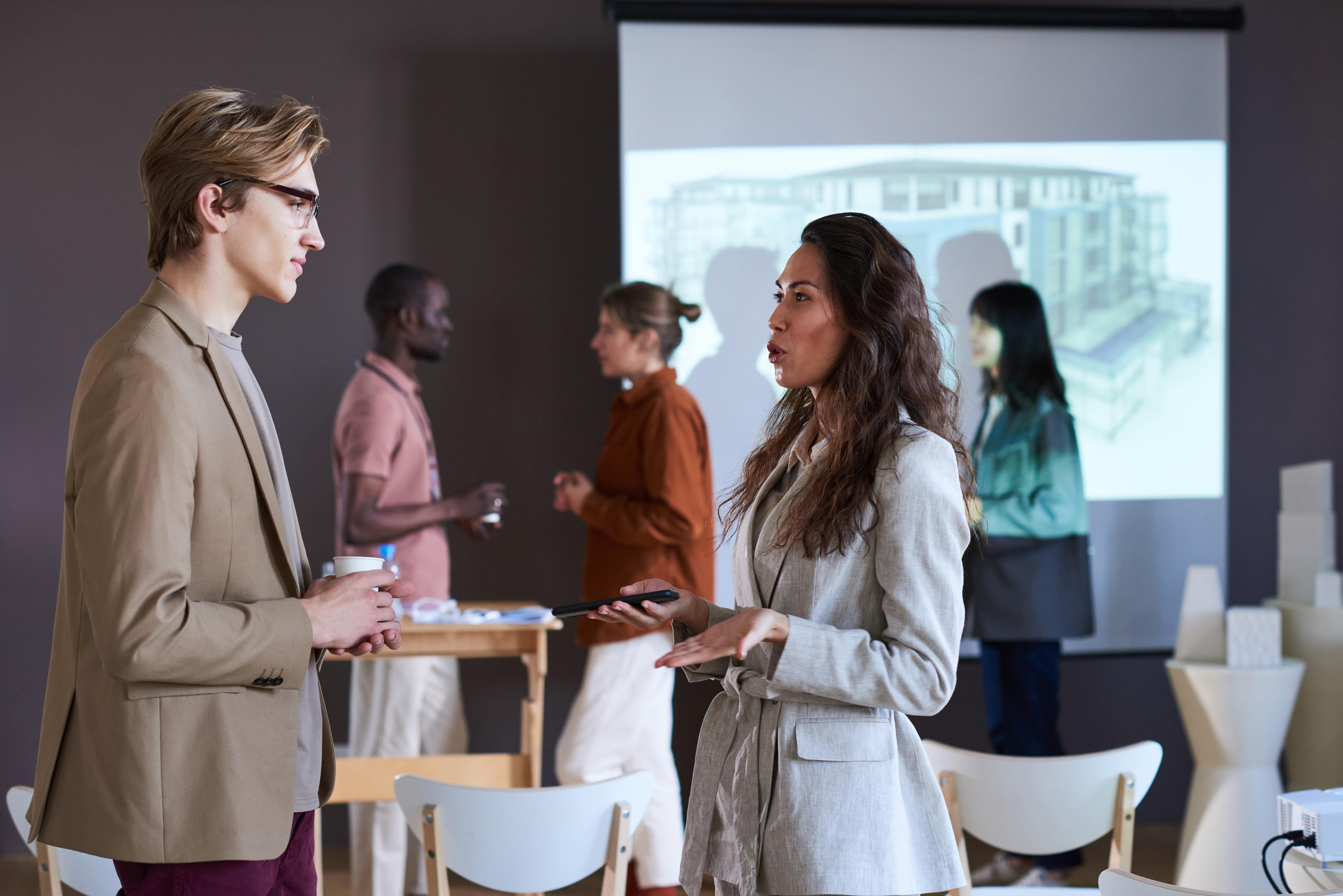 Create Small Group Events for More Revenue
If you're looking for a fun way to expand your speaking business, then consider a non-traditional, yet lucrative approach, such as creating and facilitating small group events. Examples include weekend retreats, hourly seminars, virtual masterminds, and much more.
Last year, we brought Michelle Villalobos, MBA, CSP, Business Alignment Strategist, keynote speaker and founder of the Superstar Business Breakthrough Retreat to host one of our Build a Better Business events on this very topic.
Michelle went into detail about how to build a profitable powerhouse with small group events, including price structuring and more. We can't share the entire value-packed presentation for you here (unless you're an NSA member, then head on over to your NSA OnDemand to watch the entire thing, and get her free resources!). What we can do is share some of her fundamental tips so you know exactly what is needed to create amazing and profitable small group events.


How Do You Get Started With Small Group Events?
Creating small group events is a business model that works especially well for professional speakers because you already know how to deliver value to an audience.
If you already have an audience that you want to continue working with, or if you've incorporated coaching into your speaking business, this business model will be even more accessible.
The easiest way to create small group events that provide positive outcomes is to go with what you already know. As a pro speaker, you promise to solve a problem that the audience usually knows they have.That's what brings people to hear you speak.
But, if you want to take the audience deeper, you might deliver an "aha" moment in your speech. That's when you enlighten the audience to blind spots they didn't know they had. And in delivering the solution, you've also given your audience a peek into a deeper layer to the problem.
For those audience members who want to go deeper to solve that problem, you can provide another solution — your small group event, retreat, or workshop. A foundational program that will help your audience solidify the breakthrough you gave them during your speech.


How to Set Up An Amazing Small Group Event Everyone Loves
Remember, this is your small group event, so it can — and should — be what works best for you. When you are most comfortable, you can do your best work and provide attendees the best outcome.
Your small group event can take any form: immersion experiences, intensive courses, multi-day workshops, and so on. For now, we'll go with Michelle's definition of retreat which is "a small group event with 5 - 25 people intended to achieve a specific and compelling outcome."
If you don't already have an idea of what you want your small group event to be, consider the "Problem-Solution" approach presented in the previous section (a methodology put forth by business coach, Lisa Sasevich).
For example, what "blind spot" do you reveal in your speeches and presentations? From there, what deeper solutions can you provide to those blindspots? How can those solutions be shared in a compressed time frame environment (such as a small group event) that will provide attendees with a solid outcome?
To go even further, below are a few suggestions to get into the creative and strategic foundational work for your retreat, courtesy of Michelle:
Purpose: Set an intention for creating this retreat, for your business, and your life.
People: Who does your retreat serve? The more specific, the better.
Pain Points: What are the pains or challenges your audience is experiencing?
Promise: What outcome will your retreat provide?
Package & Price: What are all the services and products bundled with your retreat

How to Get Recurring Revenue From Your Small Group Event
The amazing thing about small group events that are created with a clear problem-solution framework in mind, is that within just a few days you can get significant outcomes. Outcomes where attendees say, "Wow, what's next?" And what's next is how you can make even more revenue.
While you can get significant outcomes in three days, mastery doesn't happen in that amount of time. Michelle found a lot of her attendees wanted ongoing support. And that's because, according to the "Problem-Solution" framework presented before, when you go deep, you get juicy solutions, but you also reveal deeper issues or ongoing patterns.
And for you, if you choose to, you can create a program to provide ongoing support, or a 6-month or year-long training. This allows you to meet the needs of your audience and ensure recurring monthly revenue for yourself.


In Closing…
If you're a NSA Member and want to get the full scoop on how to set up your events with revenue structuring and links to tons of exclusive resources, like a "Retreats to Riches Roadmap" and a "Big Back Ends Revenue Calculator," go to your NSA OnDemand to watch Michelle's entire presentation. Just look for "Small Events, Big Back End" in your Build a Better Business library.
For those who aren't members just yet, when you join NSA, you can get immediate access to this presentation as well as hundreds of others and much more, so you can build a better business and become a better speaker.
Want more revenue-building strategies? Check out this article: Speaker Followup Strategies for More Profitability.