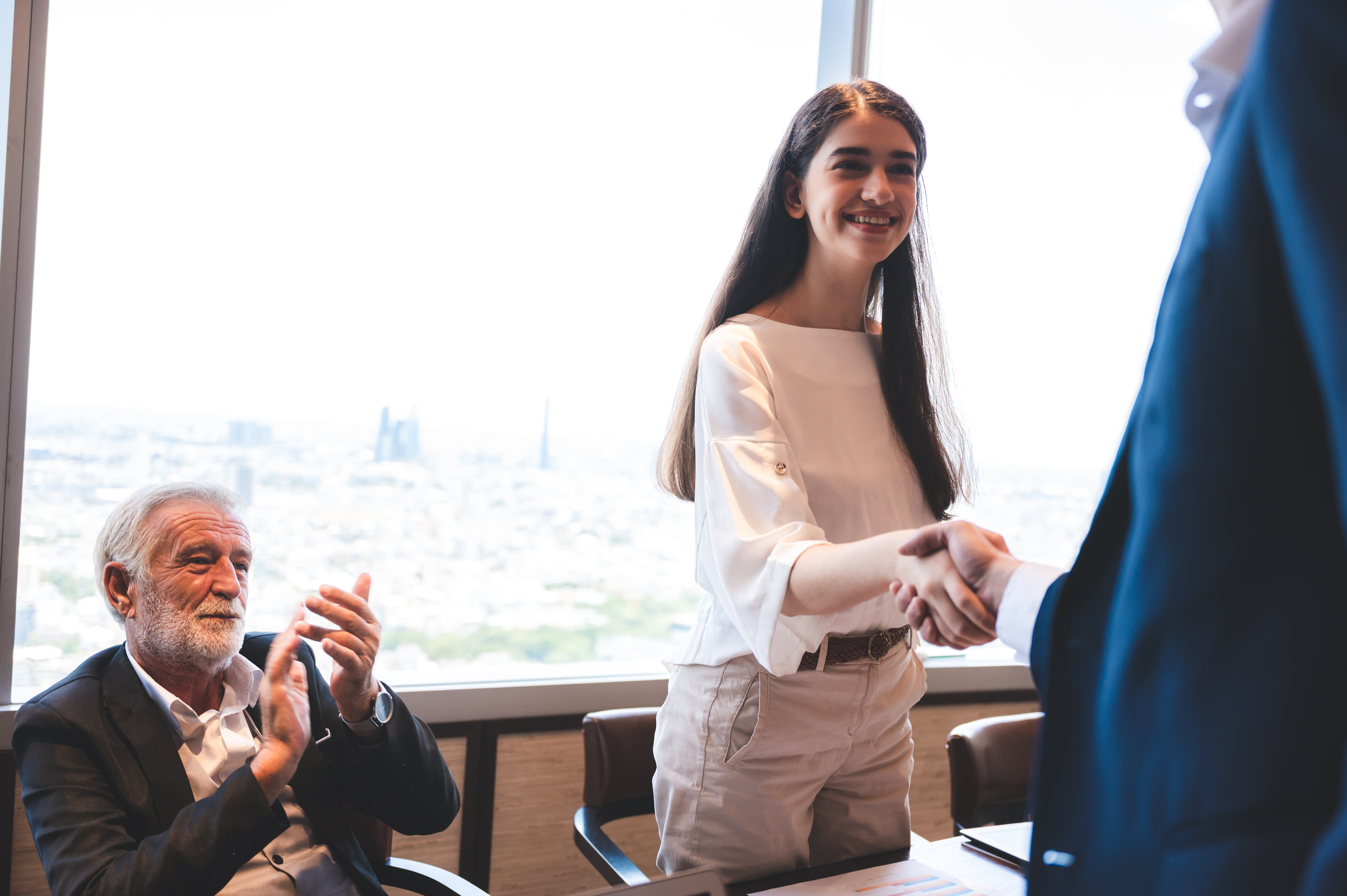 5 Sales Tips For Experienced Speakers to Book Higher Paid Speaking Gigs
Last week we provided some helpful lead-building insights for speakers who were just getting started. This week our focus is on emerging and experienced speakers. Specifically, speakers who want to start booking higher paid speaking gigs!
This can include a range of experience: maybe you're an emerging speaker who never gets the fee they want. Or, perhaps you're a sought after keynote speaker who's looking to take business and revenue generation to the next level.
The tips we share here today will help you do so. Many of them come from keynote speaker, entrepreneur and author, Laurie Guest, CSP, CPAE, as well as Mimi Brown, motivational keynote speaker and sales expert. And if you're looking for additional resources, we've included a couple of links at the end of this article.
1. Don't Lower Your Fee Without Exchange
When asked to lower your fee, try to always ask for something in return before agreeing. What could they offer you that wouldn't cost them much, but can provide great value to you? Here are some ideas of what you can ask:
To film you during your presentation.
To refer you to their peers for bigger events.
To provide you with increased publicity.
Ideally, your "ask" should be an action that leads to more paid speaking gigs. One of Laurie Guest's favorite options is to ask the meeting planner to agree to a personal phone call with another decision‐maker in need of a speaker. This costs the meeting planner nothing, but can provide you with a valuable contact.
Another idea is to provide an add-on at no extra cost. For example, if you already have material for a webinar that can be repurposed (or perhaps even have one pre-recorded!), offer to provide it free to all their members or attendees. This might get you your full fee, and can provide you with additional exposure.
And if any price reduction is given (in exchange for a small service, we hope!), be sure to show it on the contract. Leave the original fee and either strike through it, or provide a line item to indicate a discount, and include some short details on why the discount was negotiated and what has been offered in return for the lowered fee. This ensures the agreement is upfront and you get what is requested.
2. Focus on Serving Instead of Selling
People are more likely to buy from you if they like you.
According to Mimi Brown, when you're focusing on serving instead of selling, you're asking questions and you're making sure you're the right fit for them. You're paying attention and looking for connecting points, but you're not trying to force-fit something that won't help them or you.
When you work this way, your enthusiasm will feel more genuine and authentic and will help build rapport and trust.
3. Make it Easy by Limiting Program Choices
There is so much noise out there. It's hard to win prospects' attention when other speakers, distractions and to-dos are all fighting for it. One of the best ways to overwhelm buyers (and even drive them away) is by presenting them with too many options.
As much as you may think more options is a benefit, in most cases, it makes the decision process difficult. The more complex a decision, the more work your brain has to do. And the more energy your brain exerts in the process, the less likely you are to take action.
So, what happens with complex decisions is that the buying cycle extends, and because of that, the prospect has a less pleasurable experience when trying to make their purchase decision. They may feel confused and even hesitant to close.
A good tip to follow is to keep it simple. Get clear about what you offer; more importantly, get clear on what the benefits are. Consider designing your program and your website to highlight a few attention-getters. And then follow Laurie's advice: when talking to a prospect about their needs, if you find one of your lesser-known offerings might be a great fit — that would be the perfect time to offer more options to them.
4. Establish a Sales Process to Book More Gigs
If you are a speaker, you are in sales whether you like it or not! You have to sell yourself. And if you want to increase your revenue and book higher paid speaking gigs, improving your sales technique will work to your advantage.
How do you create a sales process? Start thinking about what you want them to do. Is it to sign a contract? Upgrade to a program add-on? Refer you to another organization?
Figure out exactly what you want prospects to do, then show yourself as the expert and guide them through the process. This not only helps them, it also sets you up for where you want them to go next. Know the next step in your sales process and ask for it.
5. Start Small to Get More
When a client looks like a solid lead but you are not able to sell a full package, speech, or workshop, look for a small "intro-level" offering they can purchase as a way for the prospect to get to know you and how you work.
Then, if you do well at the smaller task, you will build rapport and have a better chance of scoring larger fee work in the future. And if you absolutely nail it, they may choose to move ahead to a full purchase right then and there.
In Closing…
When it comes to booking higher paid speaking gigs, most of the work comes down to you paying attention to the prospects' needs and guiding them to the offering that's best for them. In doing so, you're providing incredible value that will demonstrate you're worth your higher fee.
And here's a bonus tip, courtesy of Speakernomics host, Thom Singer: "When the customer says yes — stop talking and pull that contract out."
Want more ways to increase your revenue? Check out these resources:
This

Speakernomics episode with Mimi Brown

, where she details how to apply the sales process to your business to get higher paid speaking gigs.
This

Speakernomics episode

with Laurie Guest, CSP, CPAE, who shares more unique and profitable takes on increasing your revenue in your speaking business. A preview tip? Control what you can to create the best environment for stage-side selling.